The Staff
Bob and Carolyn Losch
Executive Director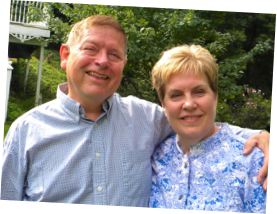 Bob grew up in Indiana and accepted the Lord as his Savior while at Taylor University. He taught junior high math for 31 years. Carolyn grew up in Illinois in a good Christian home and received the Lord as her savior at summer camp at the age of 10. She also attended Taylor University where she and Bob met. They are blessed to have 4 children and 13 grandchildren.
They started doing international mission trips in 1977 for the entire summer. In the fall of 1991 the Lord clearly showed them that they needed to start a ministry – Mission Possible. Right from the first year they saw God directing the ministry and changing their plans to His plans. God has blessed in many ways through the years. They feel so blessed that the Lord would use them in this way.
Bob's verse is Philippians 1:6 "Being confident of this very thing, that He which hath begun a good work in you will perform it until the day of Jesus Christ:"
Carolyn's verse is Isaiah 26:3 "You will keep in perfect peace all who trust in You, all whose thoughts are fixed on You!"
Rose McIntyre
Office/Finances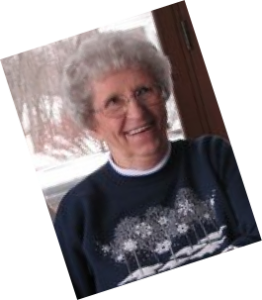 Rose was born in 1931, to a loving, Christian family. She had four siblings; three are now in heaven. Rose accepted the Lord as her personal Savior when she was about 12 years old during a "Rally Day Sunday." Her Sunday School teacher helped her during this decision by praying with her.
In 1954, Rose married Jim McIntyre and together they served the Lord in several ministries. They had five children, who all married Christian mates. She now has 11 grandchildren and 1 great grandchild coming soon.
Rose became involved with Mission Possible in 1992; she knew the Directors, Bob and Carolyn Losch, for many years and felt the need to volunteer in their ministry. When Jim passed away in 1999, she continued on with the Mission.
Some of her responsibilities are helping/cooking on many Mission trips, bookkeeping, receipting, sending of Birthday cards, scrapbooking all 96+ Mission trips, organizing and helping with mailings, and praying daily for the ministry.
She considers it a privilege to be able to serve her Lord in this way.
Rose's verse is Psalm 126:3 "The Lord has done great things for me and I am glad."